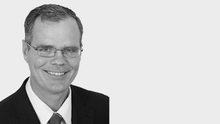 New Business Consultant / Property Manager
Allen's easy going nature and his dedicated "hands on" approach is a credit to his roles of Property Manager and business development bringing 20 years in experience in real estate to Ray White Centenary clients. Allen has an outstanding ability to negotiate successful outcomes and is very approachable.
Agent Reviews
O Leupold- Sinnamon Park

We are very happy with the property and the services provided by your agency, and confirm that we wish to stay in the property for another term.