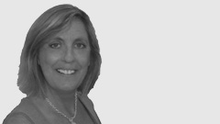 With 10 years of experience in real estate combined with her expertise and local knowledge in the Centenary suburbs, Debbie brings a sense of down to earth enthusiasm, passion and as a top communicator is committed to ensuring that the letting of your property is quick and effortless.  Initially meeting with and conducting inspections of your property with perspective tenants and checking them with an Australian Wide tenant database upon application, Debbie ensures that she will only offer you the best tenants.
Furthermore, feedback from prospective tenants at inspections is always passed on to the owner, establishing whether or not anything needs to change - the best outcome is always achieved.
Agent Reviews
K & K Oldham- Westlake

Thank you for the professional job you did as our property managers & for making our transition back to renting so smooth!