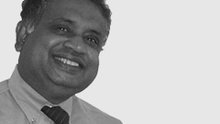 Dham Dissa is a Bsc Honours graduate (Plant scientist) and a past student of Durham University Business School U.K. He was the chief executive of 2 National Programmes, the Skills Development of University graduates in Sri Lanka & Rural Enterprise Development. In New Zealand he was an Insurance Broker with Professional United Brokers in Palmerston North.
He excelled in his insurance career and became top sales person in the company. He immigrated to Australia and commenced a career in Real Estate in Brisbane's Southern suburbs, joining Ray White after purchasing his home in this area. Dham became the top salesperson in the years of 2003, 2005, 2006, 2008 & 2009 with sales totalling more than $70 million over a twelve year period.
Dham is an experienced marketer, a multi award winning sales person and social researcher and possesses excellent people skills. He is a good listener, negotiator and an ethical and courteous Real Estate Sales consultant.
Agent Reviews
J Chmielarski- Ellen Grove QLD

Not knowing anything about real estate, it was very fortunate that Dham was there to help me. He sold our property as he said he would and got us a price far more than was expected. He not only turned out to be a great guy but kept as informed of everything that was happening. I would recommend Dham Dissa to anybody who needed to sell or buy their property. I now, after getting to know Dham, consider him a friend of the family.