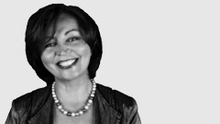 Tina Saidi is a fully licensed real estate agent who specializes in the fast sale of properties in the centenary suburbs, which she believes is Brisbane's most livable area.
Before Tina entered into Real Estate she worked in Senior Management in some of the most successful Australian Businesses.
Tina Saidi began her journey into the real estate industry with a simple focus: to build a profile from the ground up based on her integrity, service and her results, in her pursuit of exceptional service and unwavering commitment to client satisfaction.
When choosing an agent to present your home for sale, point of difference is the key. Sit down with Tina & discuss Centenary Property ,and you'll quickly appreciate  why she is so successful , regarded as one of the best in the business.
Tina believes that her clients can achieve success sales  in any given market, and that there is always a buyer for every property, it need a proven system plus  hard work, honest communication and relentless passion for delivering results.
Tina takes pride in identifying the absolute best buyer in the market at time, and brings that buyer and the seller together at a level where each party involved in the sale especially the seller is happy with the outcome.
Tina is committed to  providing service that goes above and beyond expectations , making the sale of your most valuable asset a stress – free and rewarding experience.
Agent Reviews
Marilyn & Mark - Jindalee & Mt Ommaney

(Sold property in Jindalee & bought property in Mt Ommaney through Tina) My husband and I were extremely pleased with Tina's dedication, commitment and service for the recent sale of our house and the purchase of our dream home. Tina sold our house in one day and exceeded our expectations. Overall, we just feel lucky that we had Tina's expertise and help with this process, and that everything worked out so perfectly. When it came time to buy the house we loved, of course we ended up with an unexpected situation at the last minute, I remember talking to Tina on the phone and told her my husband and I are so stressed, she said , "relax, this is what you hired us for." It's true, and it all worked out in the end, her expert advice and calm negotiating got us our house, and I'm not sure that would have happened with another realtor going to bat for us. We felt through this process that Tina and the rest of Ray White Mount Ommaney team wanted the best for us and were there to represent our interests. My husband and I trusted them implicitly and that was more than earned. Mark and I can't say enough about the expertise, attentiveness, warmth, dedication and professionalism Tina and the rest of the team brought to this process. Thank you Tina and Ray White Mount Ommaney team , we have our "forever home" in a sought after suburb.